JuneJuly Holidays. After summer holidays, would have to be my favourite time of year. Mainly because: i get 2 weeks to just chillax and do nothing, because its too cold for holidays at the beach and no school means no uniform which means a whole wardrobe full of clothes to select from every morning.
It also means all the 'to-do-lists' in my diary from the previous 10 weeks of school can be fulfilled. Put up picture frames, redecorate room and finish all the diy fashion jobs lying about.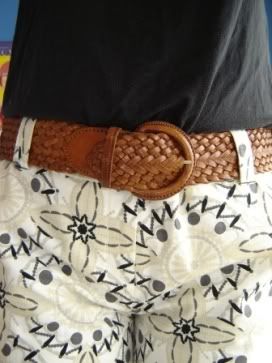 shorts: cue
belt: mums from back in the day
top: paula ryan??
necklace: sportsgirl